We are Digital Marketing & Web Designing Agency
Webtractions Pvt Ltd is a reliable, passionate, resourceful, mindful, value-driven and multifaceted web design, graphic design and digital marketing company catering to businesses based in Houston (US) and Hyderabad (India). We are open-minded with an unconventional approach to design and digital marketing. We push ourselves to design anything and explore new and innovative benchmarks in web development. We are constantly evolving, learning and growing.
With us you can expect an exciting, joyful and collaborative work environment. We assure you 100 percent satisfaction with scores of leads to generate. Leave it to us, and let us realize your website or app with an intuitive, functional and enthralling design. Surely, we create websites for businesses based in Houston and Hyderabad to further their business reach, and help in understanding their user's needs.
We create a vibrant and consistent brand identity with our offer of lively, creative and aesthetically crafted Logos, Flyers and Brochures. Our design focus and unique creativity get reflected all through the copy, voice and message. We translate your business ideas into powerful marketing tools. Your graphic design needs are totally met with our 360 degree brand identity solutions.
On page or off page, Adwords or Analytics, Social Media or YouTube marketing, we offer you end-to-end digital marketing services. Our scalable, reliable, affordable and value-driven digital marketing services help you to stay ahead of competition, and convert your prospects into repeat customers. Our offer of web design, web development, application development, graphic design and digital marketing assures your business a higher ROI and vibrant presence in the market.
Why Webtractions?
Achieve total customer engagement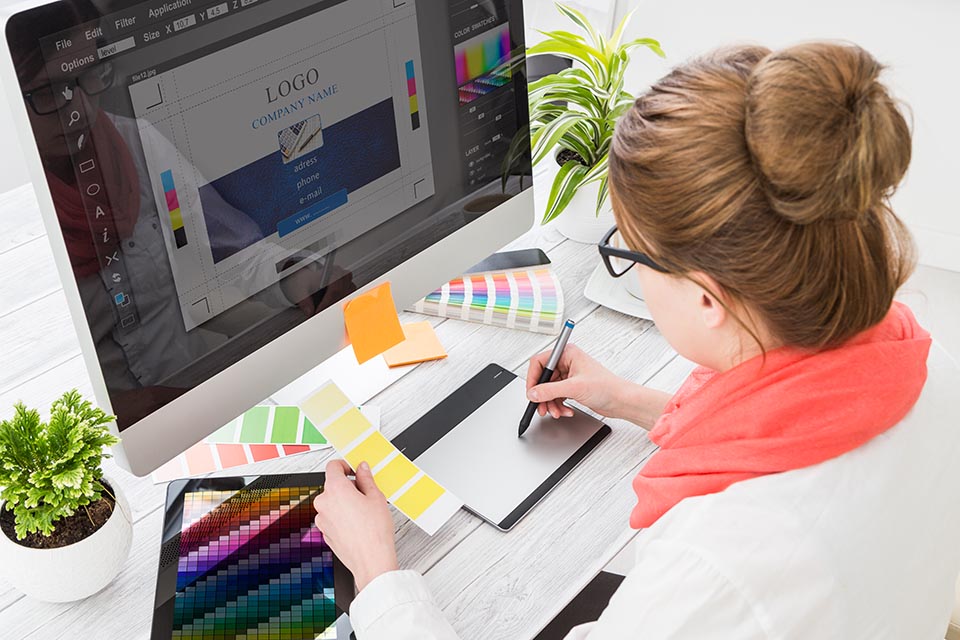 Special offers for businesses based in Houston (US) and Hyderabad (India)
Design amazing and inspiring websites
Develop dynamic and eye catching web pages
Provide an easy web navigation interface for transparency
Each creative is optimized for rich user experience
Create enthralling graphic design elements
Very unique layout and visual treatment
Use of large, and high-resolution images
Provide a consistent and value-driven digital marketing strategy
Leverage on proven design, marketing, and content strategies
Team
Bringing out the best in each other
Webtractions Pvt Ltd strongly believe that teams win and individuals don't. Our team includes experienced designers, developers and digital marketing specialists who have complete understanding of businesses' expectations of a vibrant and lively online presence. Together with the clients' teams, we work towards realizing greater design consistency, and brand convergence. This means to drive complete value for each client's business, online and offline.
The dynamism of each team member is reflected in our focused efforts at adopting innovative technologies, and working towards fulfilling the ever increasing clients' expectations of design, development and digital marketing. When it comes to achieving the right convergence of web design and SEO, we are focused on building websites that can perform well at search engines.
With equal focus on the website' optimization, we are also concerned about its wonderful and appealing design. The former ensures higher rank at Organic Search, and the later assures on greater time sent by the user on the website. Code optimization is achieved successfully with our web development team making the JavaScript and cascading style sheet (CSS) code external. The phenomenal benefit gained is seen as search engines easily indexing the web pages.
Our teams based in Houston and Hyderabad, have always scripted success for our clients. As a team, we persevere to create a brand for our clients' businesses. Our graphic design team creates and promotes business specific images with campaigns and visuals. Each graphic design team member gets involved with many aspects of the industry, from logo design to advertising to copy writing and slogans.
Global Delivery Centre
Bringing out the best in each other
Webtractions Pvt Ltd has its offices in Houston (US) and Hyderabad (India). Our global development center is located in Hyderabad, India. Fundamentally, our global development center realizes the benefits of global outsourcing which means to reduce investment, bring together specialized web design and development teams, and offer enhanced brand value with the support of trained graphic designers.
The team of digital marketing professionals at our Global Delivery Center, Hyderabad promotes businesses through adoption of custom and value-driven SEO strategies. So far, through our global delivery center, we have offered our clients' businesses the benefits of robust and reliable marketing and consistent branding. Each business' promotional activity has lowered risk and increased profitability.
Businesses based in Houston and Hyderabad can avail our offers and gain from the following benefits. Our Global Development Center, based in Hyderabad,
Minimizes investment cost
Assures 24×7 resource availability
Provides access to experienced designers, developers and SEOs
Gives way for intelligent workload distribution and integration
Provides faster response to changing client requirements
Realizes the right mix of onsite and offshore resources
Facilitates extended workday—faster project completion
Arranges for back-up facilities for emergencies in global locations
Provides a highly scalable and flexible resourcing
Offers an increased transparency and visibility
Helps to overcome communication challenges
Nurtures a multicultural work environment